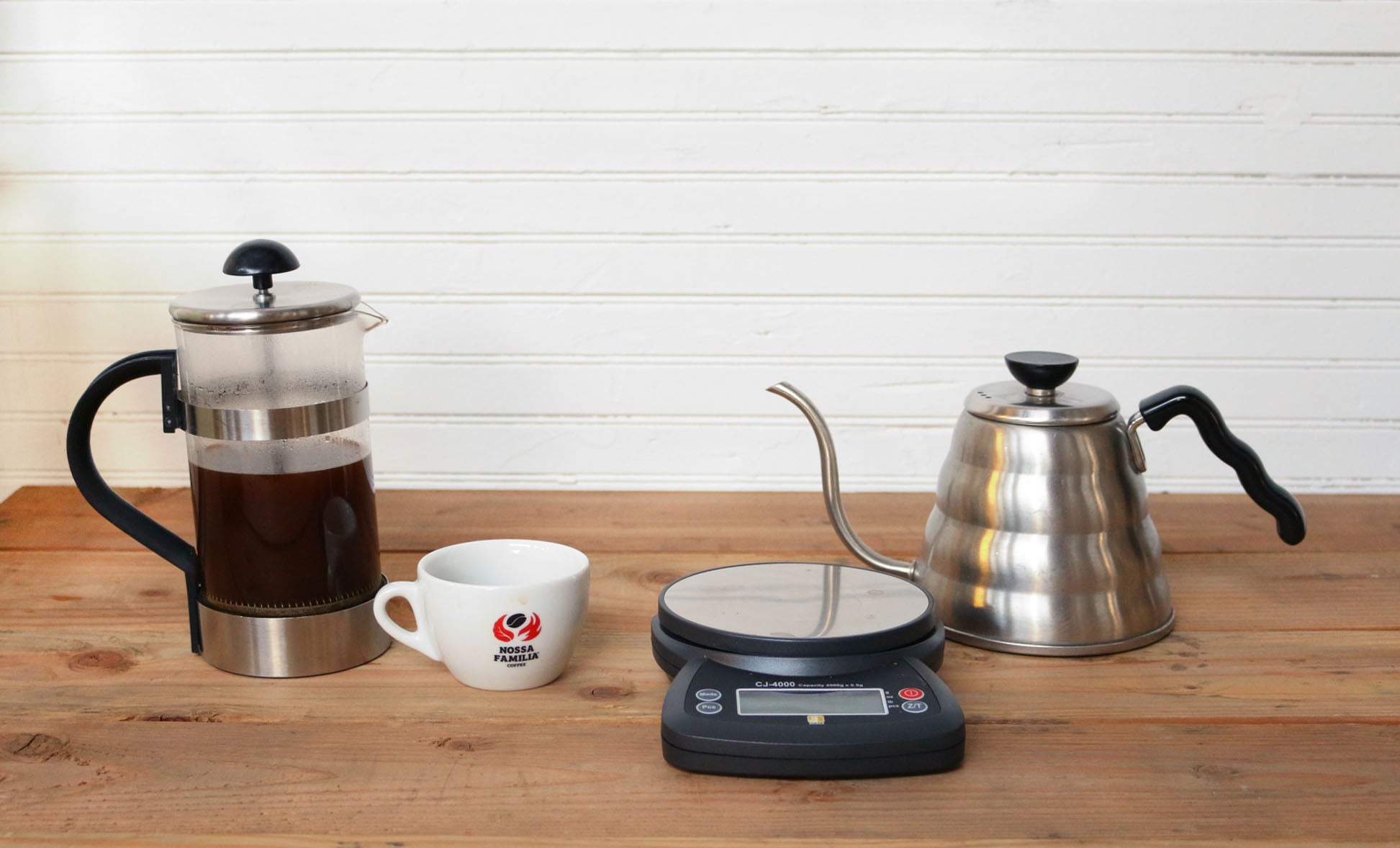 The French Press
50 GRAMS COFFEE  |  800 GRAMS WATER  |  6:00 BREW TIME
The French press is a classic brew method, removing many of the variables that can result in poor extraction. Because it is an immersion brew method, the amount of coffee and water can be easily increased or decreased--just ensure the ratio of coffee to water (1:16) remains the same.
01
Weigh & Heat
Weigh out 50 grams coffee. Heat water to 200ºF. Rinse and pre-heat the french press with the water, then dump out.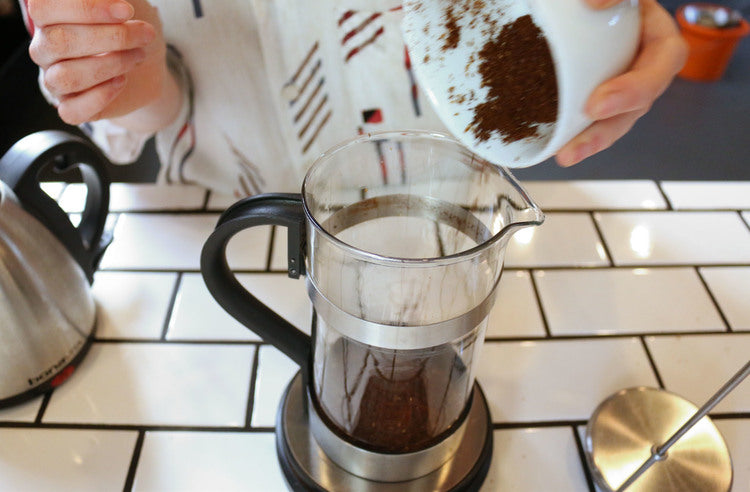 02
Grind & Dump
Grind coffee coarsely (texture of raw sugar) and dump into the french press. Zero out the scale.
03
Time & Pour
Start the timer and begin pouring water over the grounds until they are fully saturated, about 400 grams of water.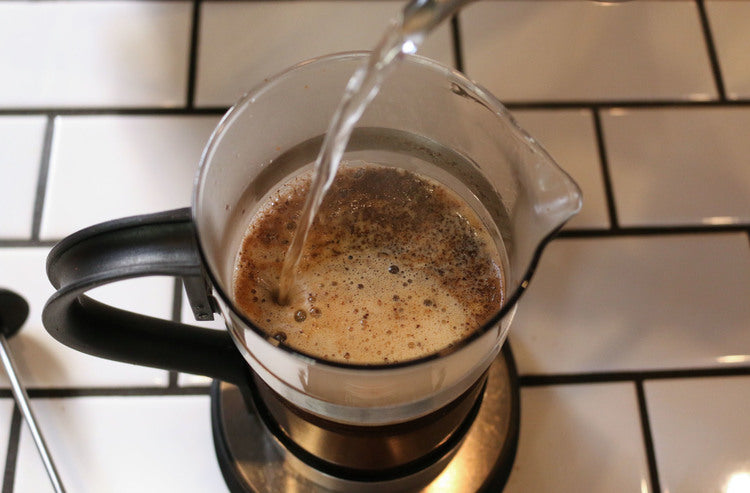 04
Let it Bloom
Let the coffee bloom for about 30 seconds, then add more water until the scale reads 800 grams, making sure the grounds are evenly saturated.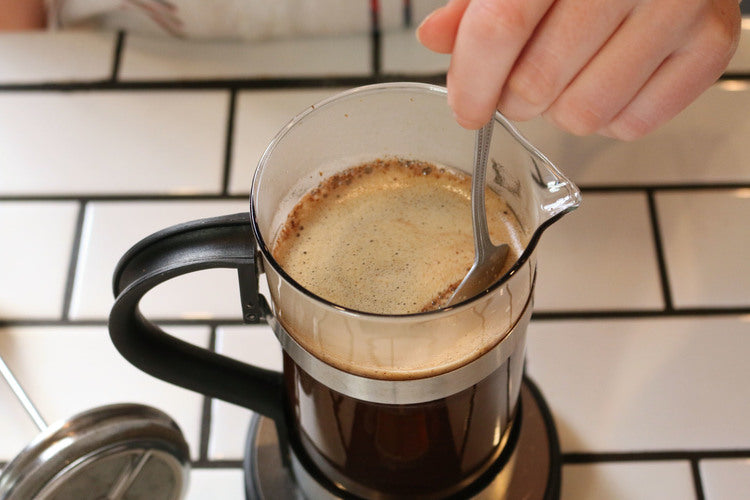 05
Stir It Up
At the 6 minute mark, give your coffee a quick stir to reincorporate the grinds.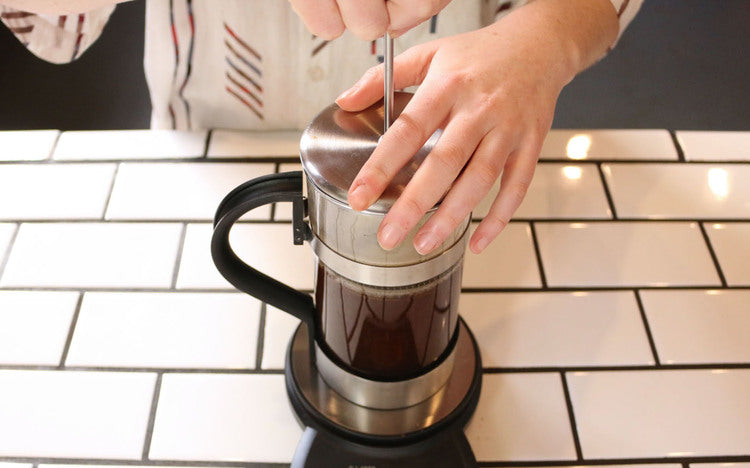 06
Plunge
Place the lid on the press and plunge!