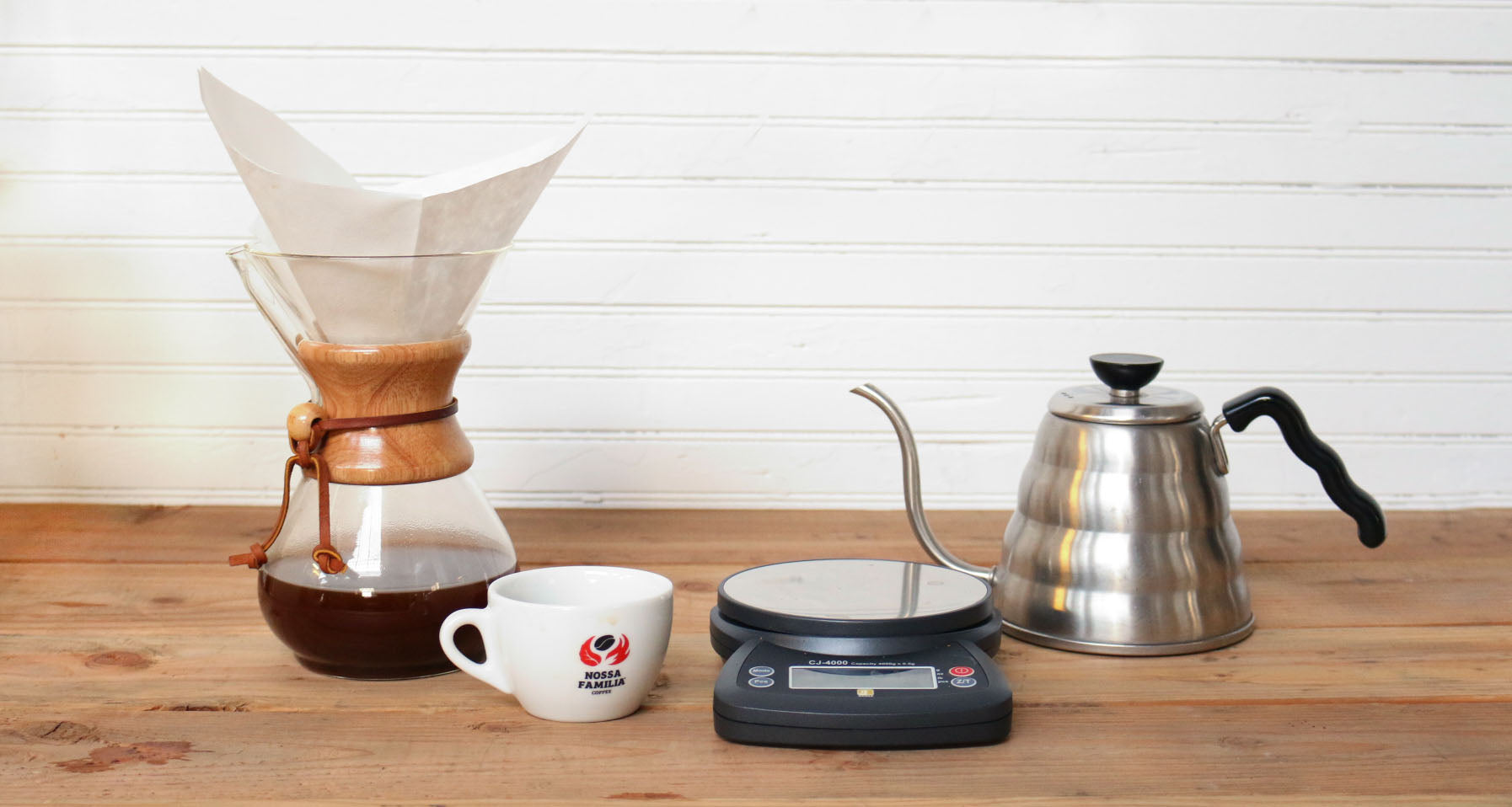 Chemex
45 GRAMS COFFEE  |  720 GRAMS WATER  |  4:00 BREW TIME
01
Weigh & Heat
Weigh out 45 grams of coffee and heat your water to 200°F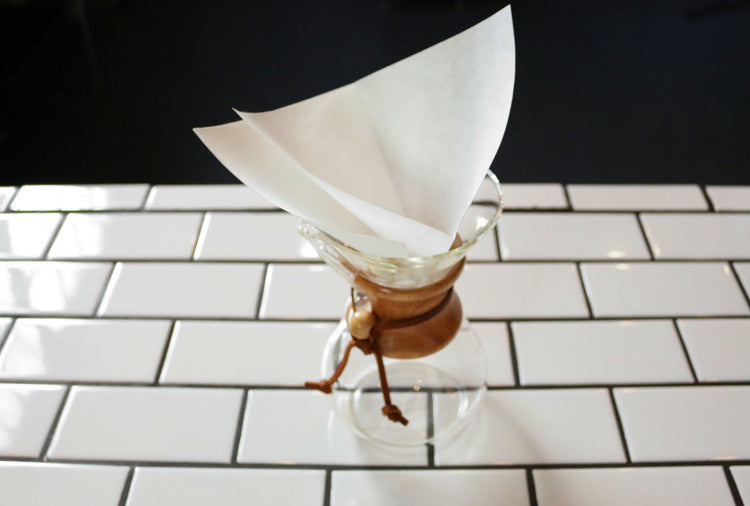 02
Place filter
Insert the filter into the Chemex with three of the plys facing the spout.
03
Rinse Filter
Pre-rinse the filter with hot water and then dump the water out.
04
Grind & Pour
Grind the coffee medium-coarse (texture of Kosher salt) and pour into the filter. Zero out your scale.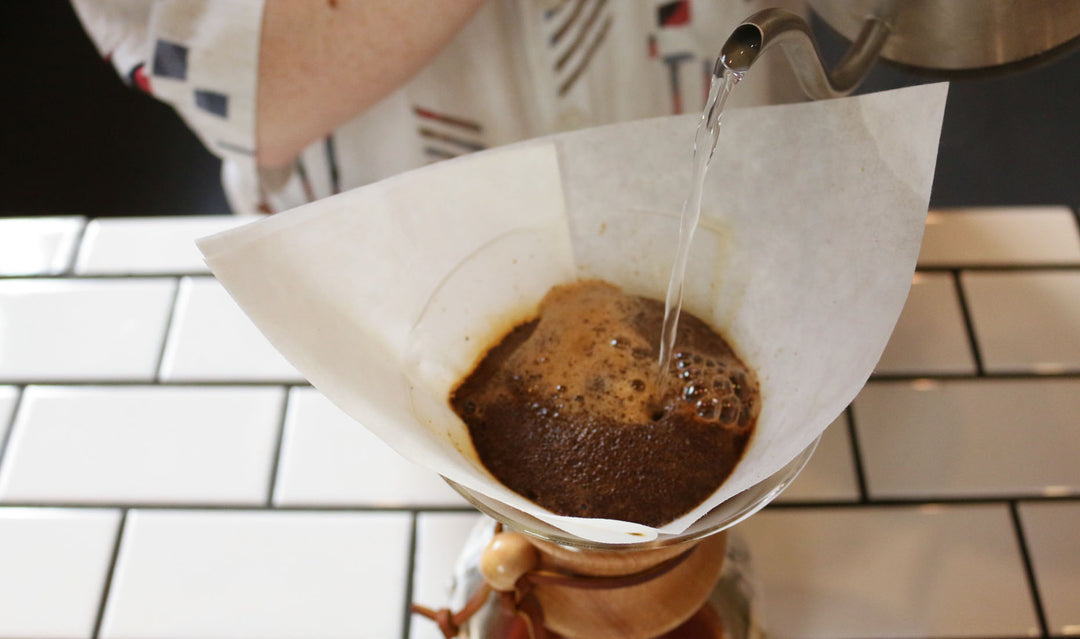 05
Time & Pour Water
Start your timer and begin pouring water over the grounds until they are fully saturated.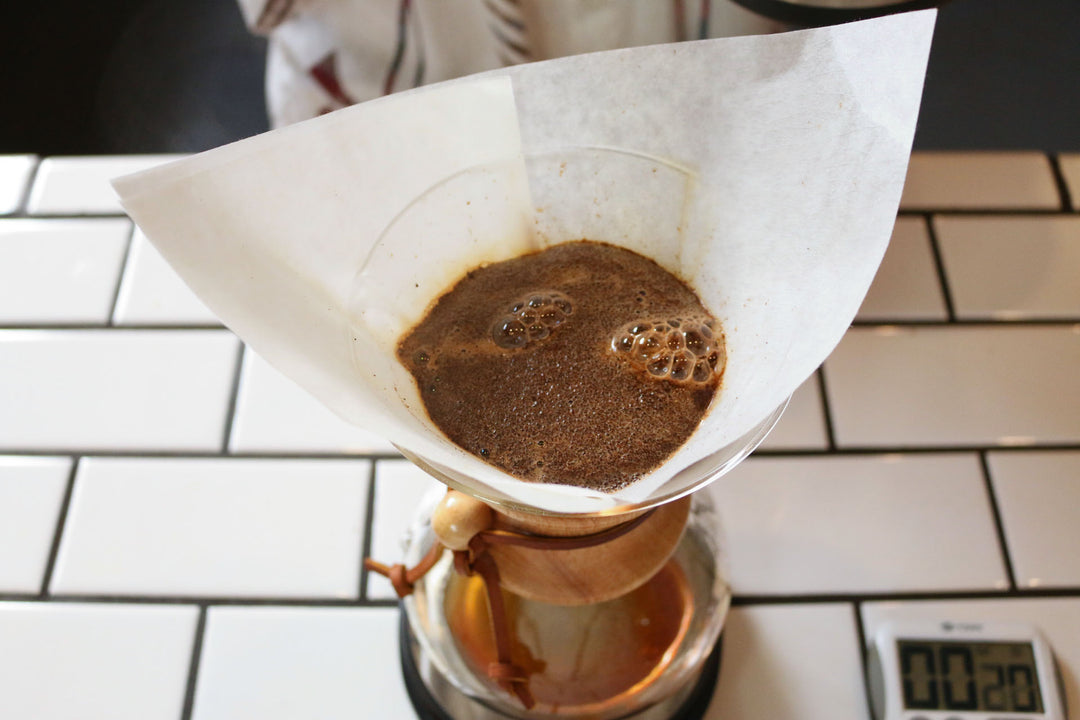 06
Let it Bloom
Let the coffee bloom for 30 seconds
07
Add More Water
Slowly add more water until y our scale reads 720 grams, pouring in a spiral pattern.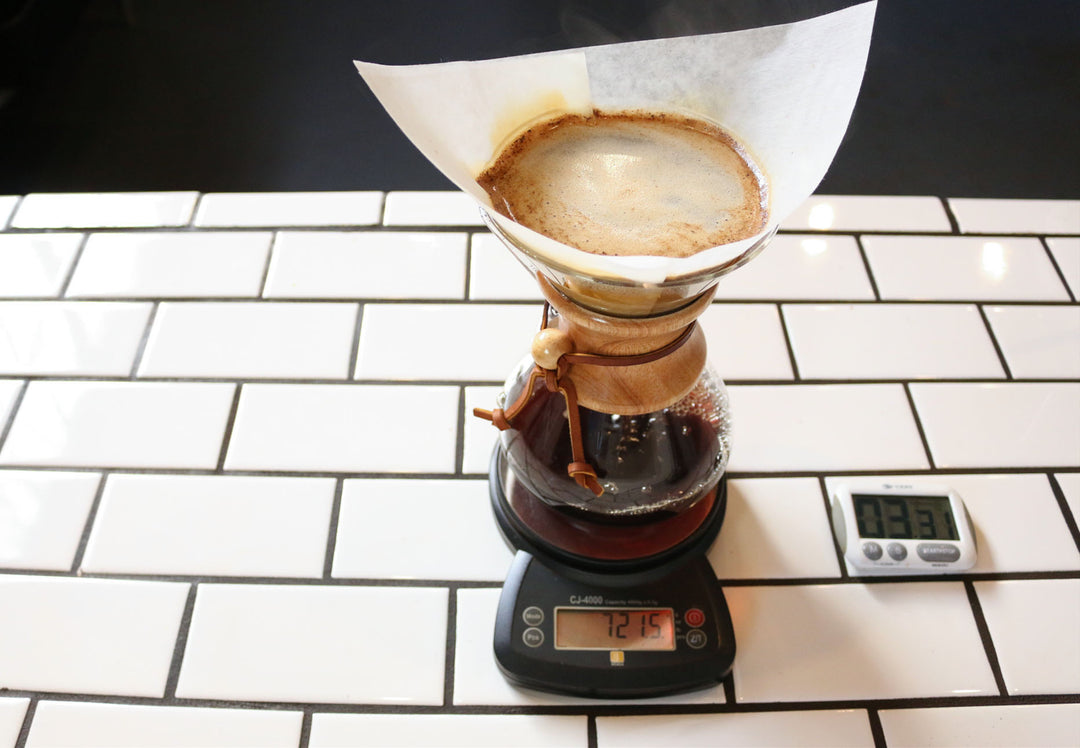 08
Drip Drop
You should be done adding the water at around 3:30. Let the remaining water drip through. At around 4 minutes, remove the filter from the brewer.