Guatemalan Coffee Tour
A unique coffee experience
Ever wondered what it's like to harvest a coffee tree, taste the sweet husk of a coffee cherry, or see how farms process their beans? 
This one-of-a-kind, immersive tour includes all the elements of wonderful travel: adventure, stunning scenery, delicious food, opportunities to connect with locals, and leisure time to truly experience Guatemala's rich culture. It's also a deep dive, hands-on, origin trip for coffee lovers!
Please contact us if you have questions about the trip!
Sunday January 21 - Sunday January 28, 2024
$2,250 per person (Price assumes double occupancy.)
Accommodation details:
Best for the traveler that likes some adventure and enjoys venturing off the beaten path.
Lodging will be simple and comfortable, and meals provided will vary from family style with farmers to hip restaurants in Antigua.
Not Included in trip cost:
• Flights to/from Guatemala City
• Travel insurance (required)
• 1-2 lunches and dinners on free days
• Adult beverages and personal expenses
Trip Highlights
So much good coffee! And drinking it with the farmers who grew it. How cool is that?!
Guided tours and activities at two operational coffee farms to learn from the farmers about coffee harvesting and processing
Sightseeing in the beautiful city of Antigua
Enjoying the views and activities at the gorgeous Lake Atitlán
Nature hikes, delicious local food and unique cultural experiences
An optional overnight volcano climb
I now have first-hand experience of how the coffee is impacted by who is growing it – how the plants and the land are cared for, and how it's processed. It really struck me how much every person we met was invested in the quality of the coffee and what impact that has at our end in our mission to serve delicious and high-quality products! This trip was truly life–changing!

Jess, Grand Central Bakery
I have been fortunate enough to be able to travel to many countries in my life. I can say unequivocally that this trip was the most profound and life-altering experience that you can only capture when you are immersed completely in another culture and country.

Eric, Belmont Coffee Service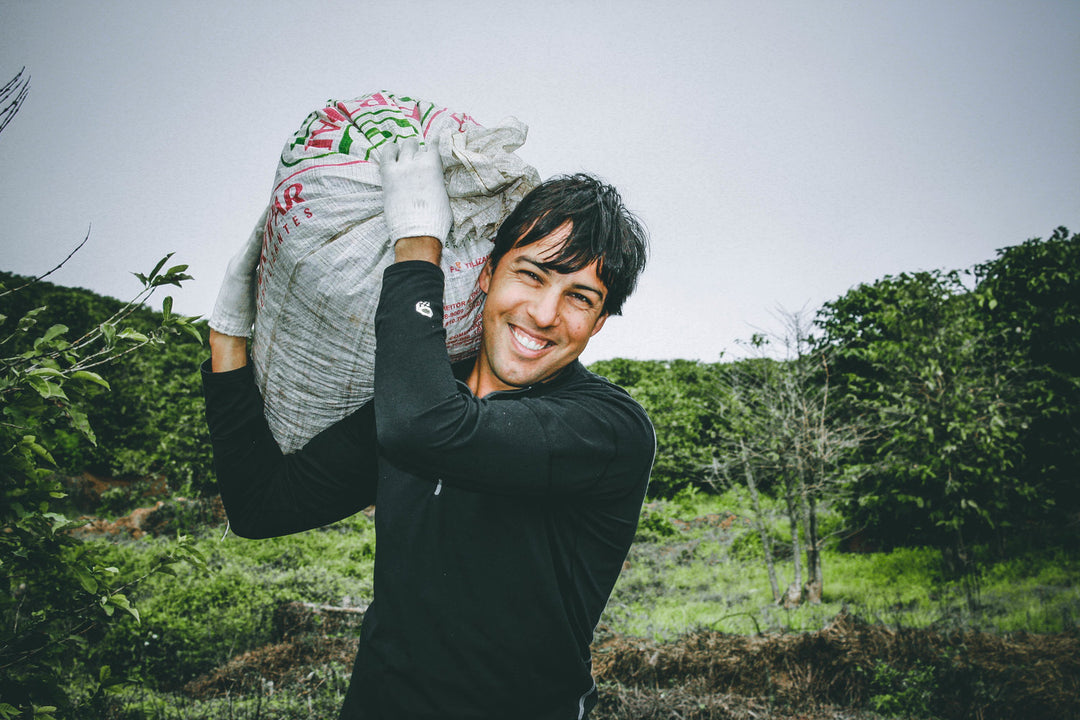 Your tour guide, Augusto Carneiro, Nossa Familia's Chief Friendship Officer and Founder, will meet you in Guatemala City for breakfast at Coffee District, a delicious cafe and restaurant. After breakfast, we will do a walking tour of central Guatemala City to visit a produce market and learning some of Guatemala's history. After lunch in Guatemala City, we will take a shuttle to Antigua to check into the hotel and have dinner together as a group. 
Breakfast: Coffee District in Guatemala City
Lunch: Market in Guatemala City
Dinner: Hector's Bistro in Antigua
Lodging: Antigua Hotel Posada San Vicente

Augusto Carneiro, Nossa Familia's Chief Friendship Officer and Founder
02

Choose Your Own Adventure
We have put together "choose your own adventure" options for Days 2 and 3. We will follow up with you after you reserve your spot on the trip to see which adventure you choose! 
Option 1: Walking tour of the historic city of Antigua followed by a traditional Guatemalan Pepian cooking class. Dinner will be what you have lovingly made together in the workshop. 
Option 2: Overnight volcano hike to Acatenango with OX Expeditions. This option is for those who want to experience sunrise on an active volcano. This is a very difficult hike with about 5,000 feet of elevation gain over the course of 4 miles. Please visit the OX Expeditions website to see if this adventure is for you! 
Breakfast: At the hotel
Lunch: In Antigua during the walking tour
Dinner: Traditional Pepian, made during cooking class
Lodging: Antigua Hotel Posada San Vicente

03

Volcano Sunrise or chocolate making workshop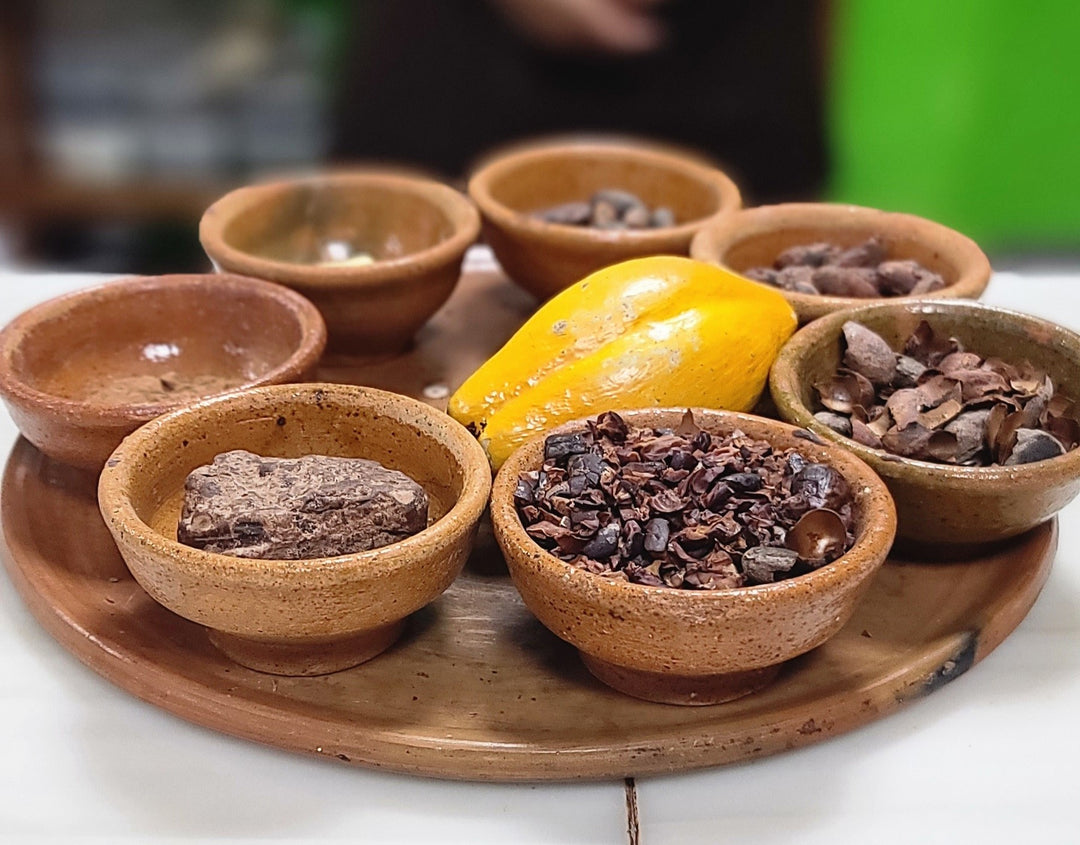 Option 1: Learn how to make delicious chocolate from fresh cacao in your morning workshop!
Option 2: Rise at 4am to hike to the summit of Acatenango to watch the sunrise. After breakfast at base camp, you'll hike back down the volcano and return to Antigua.
Both groups will have a free afternoon to rest and explore the city of Antigua.
We'll reconvene as a group for dinner to share travel stories from the first few days in Guatemala.  
Breakfast: At the hotel
Lunch: On your own in Antigua
Dinner: With group in Antigua
Lodging: Antigua Hotel Posada San Vicente
04

Farm Tour with San Miguel Escobar Producers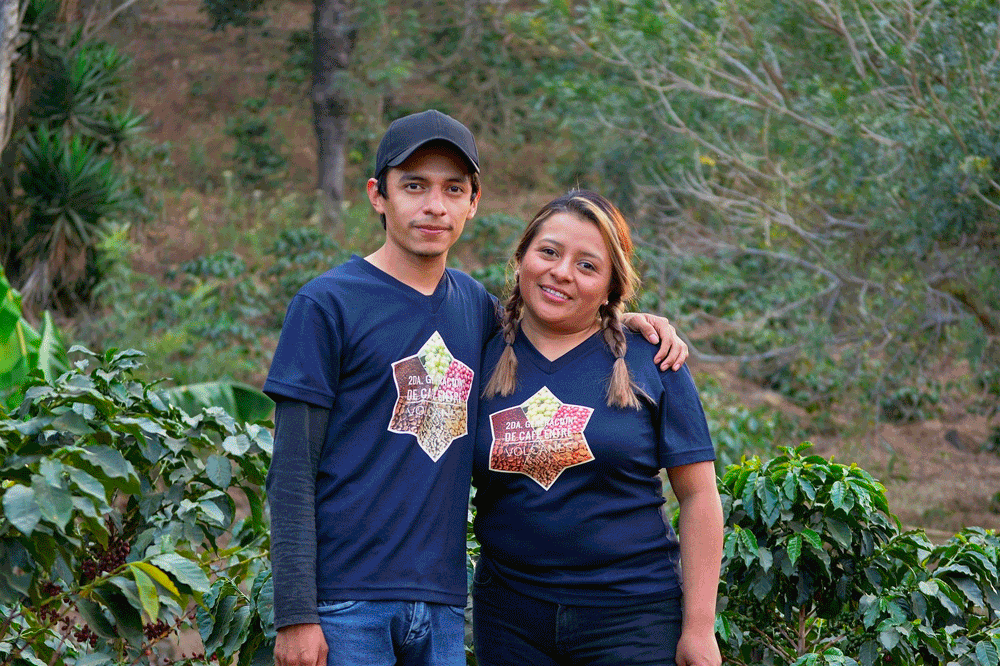 After breakfast at the hotel, we will do a coffee tour on the outskirts of Antigua. We'll be led by farmers from the community of San Miguel Escobar, who Nossa Familia buys coffee from. The coffee growers will lead us through their fields, explain the work behind cultivating coffee, walk us through each step of processing from bean to brew, and finish the tour by enjoying a meal together at their home. 
We'll have the afternoon free to rest and pack up for tomorrow's road trip to Finca San Jeronimo Miramar.
Breakfast: At the hotel
Lunch: At coffee farmer's house
Dinner: On your own in Antigua
Lodging: Antigua Hotel Posada San Vicente
Nossa Familia blends coffee from the farmers we'll visit today into our signature espresso blend, Full Cycle
05

Road trip to Finca San Jeronimo Miramar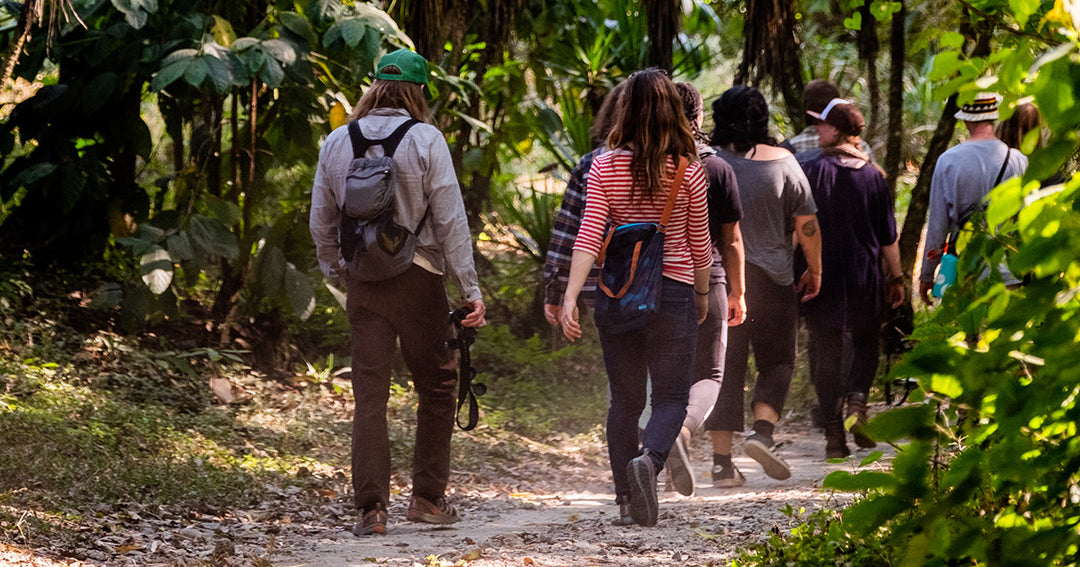 After breakfast, we'll say goodbye to Antigua and begin a road trip to Finca San Jeronimo Miramar, another of Nossa Familia's coffee-producing partners. The journey will take us about 2.5 hours, and we will arrive in time for a delicious lunch on the farm. Following lunch, we will have a chance to tour the coffee fields and processing facility and maybe even get in a short hike to enjoy the natural beauty of this incredible farm. Tonight we'll stay at the guesthouse on the farm.  
06

volcano sunrise, lake sunset
If you opted out of the volcano sunrise experience in Antigua, have no fear! This morning we will rise early to enjoy coffee and the sunrise over an active (and distant!) volcano. For many this is one of the most magical moments of the trip. After sunrise, we'll enjoy breakfast on the farm before touring more of Finca San Jeronimo Miramar's coffee and dairy operation. We'll travel to Lake Atitlan in the afternoon for two nights of rest and relaxation, lakeside. We might just catch a beautiful sunset over the lake. 
Breakfast: At Finca San Jeronimo Miramar
Lunch and Dinner: At AirBNB at Lake Atitlan
Lodging: AirBNB at Lake Atitlan
07

Layover Day at Lake Atitlan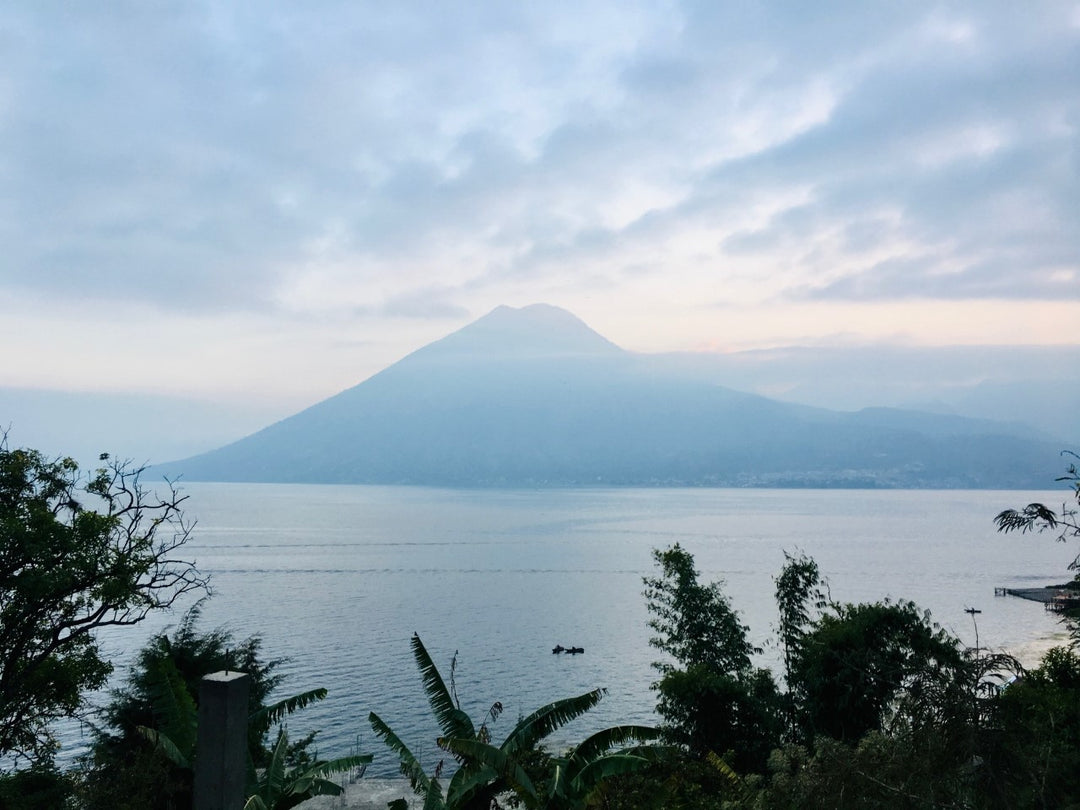 Today you'll have the day to rest by the lake and choose to be as active (or not) as you like. Options for your day include swimming in the lake, enjoying a hike on a local trail, or taking a ferry to the town of San Antonio Palopó, known for its distinctive pottery.
Meals: All meals will be at the Airbnb
Lodging: Airbnb
08

Shuttle back to Antigua
After breakfast, we'll take a shuttle back to Antigua to regroup for the day and night. We'll have the afternoon free to explore Antigua and pick up any last-minute souvenirs before flying out on Sunday. 
We'll have one final farewell dinner as group to toast a wonderful week together with new friends! 
Breakfast and Lunch: At AirBNB
Dinner: As a group in Antigua at Fermento
Lodging: Antigua Hotel Posada San Vicente

09

Fly from Guatemala City back home
We'll arrange a shuttle to the airport in the morning to fly out from Guatemala City on Sunday. Thank you for choosing to travel with Nossa Familia Coffee! We hope you have the trip of a lifetime. 
Travel Insurance
Trip protection style travel insurance that includes travel medical coverage is required for this trip with Nossa Familia Coffee. The coverage must have a minimum of $150,000 for Travel Medical coverage and a $250,000 minimum for Emergency Medical Evacuation & Repatriation coverage. We want to make sure you are covered in case of an emergency or non-emergency illness or injury while abroad.
We partner with Wanderwell, a Certified B-Corp travel insurance agency who can offer both Trip Protection style travel insurance coverage and advising. You are not required to purchase your travel insurance through Wanderwell as there are other travel insurance companies you can choose to work with.
If you choose to purchase through Wanderwell, you can buy the trip from our Nossa Familia Coffee partner page by clicking HERE, and at least 1% of your purchase premium price will be donated to the Planet Impact Fund through 1% for the Planet network.
Once insurance is obtained, a copy must be sent to us.