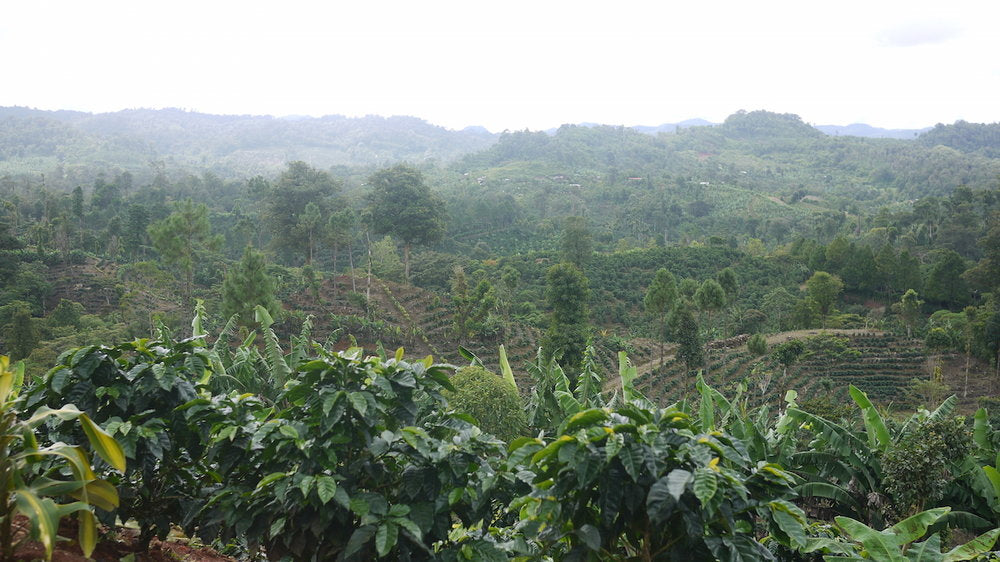 Finca San Jose De Las Nubes
ORIGIN  Nicaragua
FARMER Bayardo Reyes
REGION  Matagalpa
ALTITUDE  1200 masl
VARIETALS  Caturra, Catuai
RELATIONSHIP  Friend
Fleeing the Sandanistas
Bayardo Reyes grew up on a coffee farm in Matagalpa, Nicaragua. His grandfather had established a coffee farm there in the mountains in the 1920s. But when the Sandanistas took power in Nicaragua in the late 1970s, they confiscated the family's farm and divided it up amongst several peasants.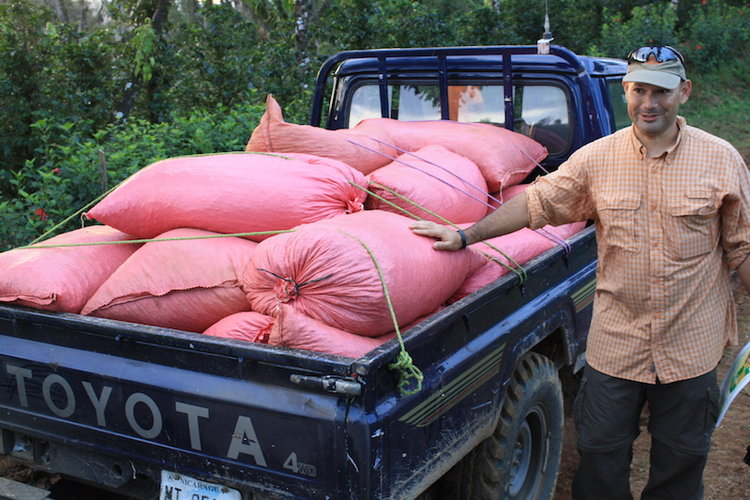 In 1984, in order to protect him from the conflict enveloping country, Bayardo's mother sent him to live with an aunt in Miami. Bayardo joined the US Army, but was still filled with a strong desire to get back to his coffee farming roots in Nicaragua. He asked his mother to look out for some land to grow coffee, and in 1991 he purchased 150 acres in the cloud forests around Matagalpa. 
Building a better life
Bayardo's top priority with his coffee farm has always been to help his fellow countrymen and improve the lives of the workers on his farm. Although he still lives in the US and works for the US military, he tries to visit the farm several times a year in order to keep an eye on its activities. When he first bought the land, it did not have any buildings. Over time, he has put up some structures, such as housing for the workers. He imported solar panels and a wind turbine to provide some electricity. He put in a gray water recycling system in order to improve the toilets and sanitation on the farm. He has funded a teacher to provide an education for farmworkers and their children. He has brought in a professional cupper to provide guidance on improving coffee quality. He hired a crew of locals to improve the main road leading to the farm, who hauled in and laid gravel by hand over a few weeks.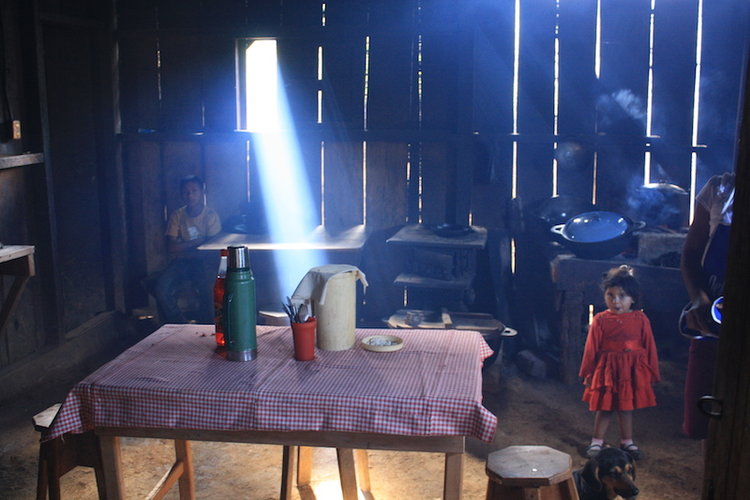 Relationship with Nossa Familia
Nossa Familia's relationship with Finca San Jose goes back to 2012. Bayardo's wife Yurfa studied in England with Augusto, the owner of Nossa Familia, in the early 2000s. Bayardo and Augusto met at SCAA in Portland, and started to build a relationship. In 2013, Augusto and Will, Production Manager at Nossa Familia, visited the farm. They arranged to buy 30 bags, and worked with Sustainable Harvest to use some extra space in one of their containers to get it to Portland. Nossa Familia has purchased more and more of Bayardo's coffee every year since, and has assisted with several projects on the farm, including contributing to building a greenhouse and providing solar-powered lights for the workers.
Festa Holiday Blend Giveback Program
In late 2016 Nossa Familia inaugurated its Festa Holiday Blend Giveback Program, with Finca San Jose as the first recipient of giveback funds. 50 cents of every bag of the Festa Holiday Blend sold will go toward a project to improve the quality of life for workers at the farm, particularly improving the farm's communal kitchen and making it a safer and healthier environment for the cooks.
Shop Coffee from this farm