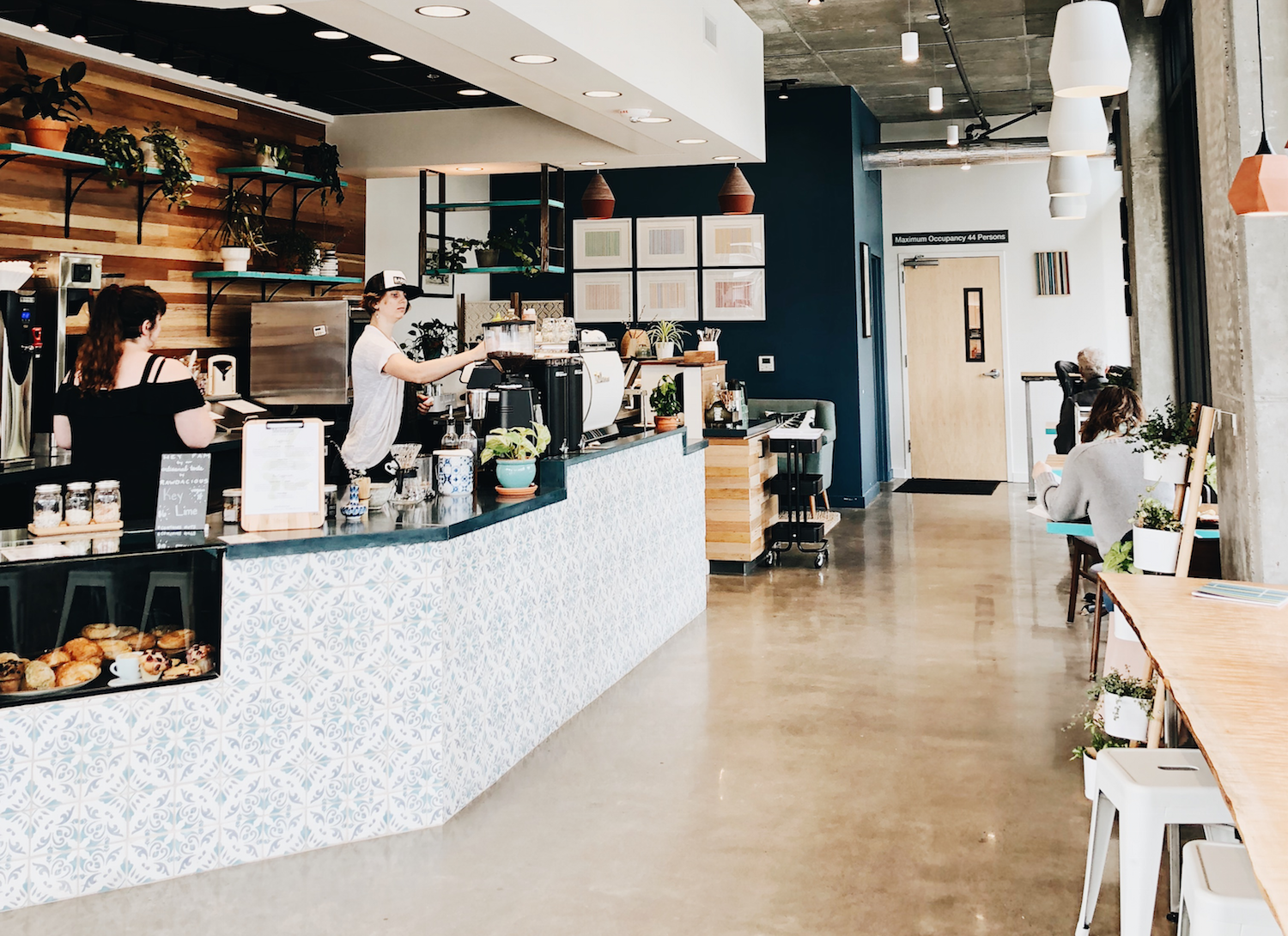 In the Ladd's Addtion Neighborhood of Portland at the Seven Cornders Collaborative
VISIT OUR SEVEN CORNERS CAFÉ
Nossa Familia Coffee's Seven Corners Café opened in August 2018 in Portland's historic Ladd's Addition neighborhood. It occupies the ground floor of the Seven Corners Collaborative, a nonprofit hub that brings access to crucial disability services under one roof. The design of the space incorporated universal design & accessibility principles within an aesthetic inspired by the blue, white and terracotta farmhouses of our founder's family coffee farms in Brazil. The café has also set goals for being Zero Waste and Carbon Neutral.
ADDRESS:
2007 SE Division Street
Portland, Oregon, 97202

PHONE: 971-337-8259
EMAIL: 7corners@nossacoffee.com
HOURS
For the most up-to-date business hours, please refer to our business profile here
Seven Corners Café Menu
Nossa Specialties
Brazilian Cheese Waffles
Made-to-order, our take on the Brazilian pão de queijo. Hot, cheesy, crispy, and naturally gluten-free.
House-Made Espresso Chocolate Whipped Cream
No description needed - it's all in the title! This stuff is chocolatey, creamy, coffee-ey gold! Made with decaf espresso for no extra buzz. Whipped cream is also available vegan.
Cafezinho
A Brazilian traditional specialty; an invitation to pause over coffee. Espresso & hot water with raw sugar—like a small and sweet Americano.
Mocha Fogo
Our spicy mocha—"Fire Mocha" in Portuguese. Local, artisan chocolate with a palate-awakening blend of spices like cardamom, cinnamon, and cayenne.
Espresso con Panna
A double shot topped with our house-made espresso chocolate whipped cream. The perfect afternoon pick-me-up.
Bee Sting Latte
A honey & spice latte made with GloryBee honey and a warming blend of spices.
Tea & Other Drinks Menu
Teas from Metolius Artisan Tea / Hot or Iced
Chai / Hot or iced
A milk-based drink made with Metolius Chai. Cardamom, fresh ginger, and cracked pepper, velvety sweet with warming notes of cinnamon and cayenne.
Matcha Latte / Hot or iced
Your choice of milk and matcha, a stone-ground green tea, by local Mizuba Matcha
Hot Chocolate / Hot or iced
Steamed milk with local, artisan chocolate sauce. Even our house-made espresso chocolate whipped cream is kid-friendly - made with decaf espresso!
Steamer
Steamed milk with one of our house-made syrups or spice mixes. Ask your barista for available flavors!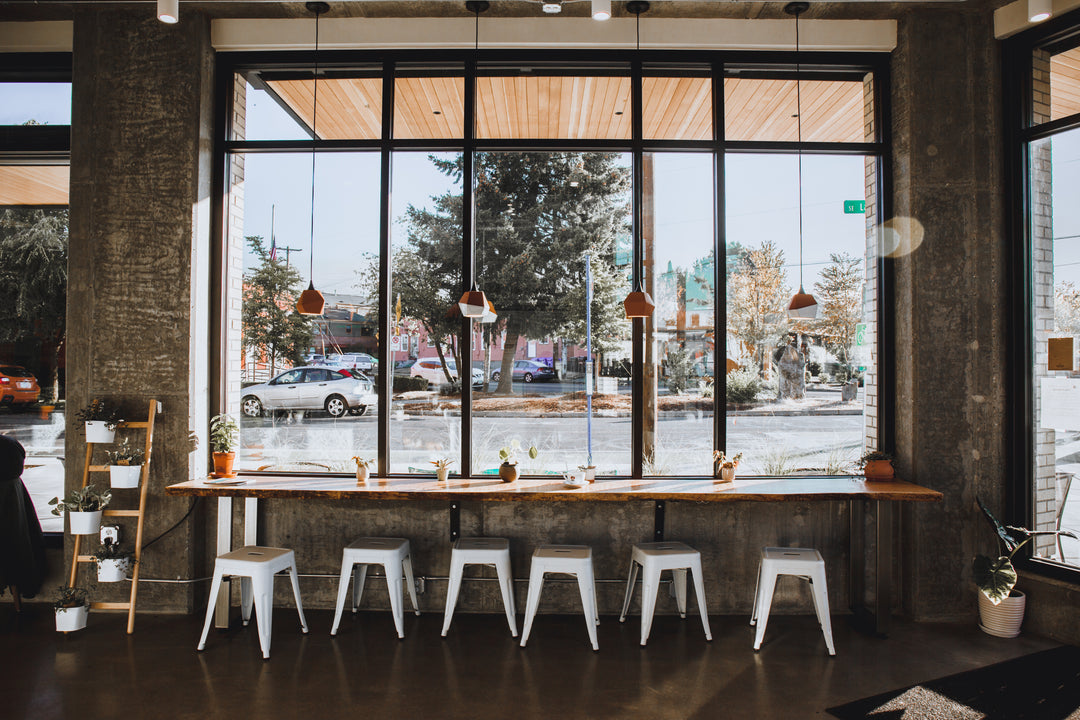 Our Partners & Vendors
We are proud of the partnerships, makers, and suppliers that made this café possible and continue to make it shine.