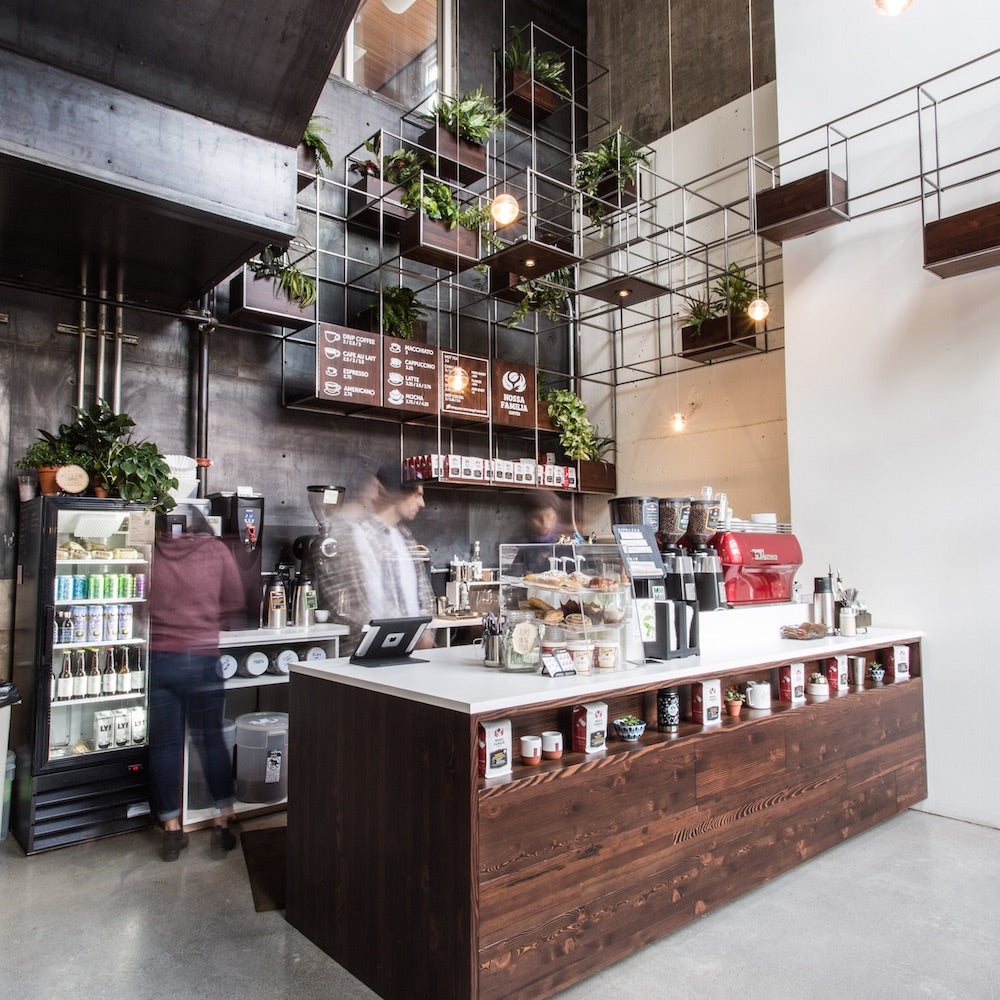 In Portland's Pearl District
Visit our espresso bar in Portland's Pearl District!
ADDRESS:
1350 NW Lovejoy St
Portland, Oregon 97209
PHONE: 541.304.9234
EMAIL: espressobar@nossacoffee.com
HOURS
For the most up-to-date business hours, please refer to our business profile here
Espresso Bar Menu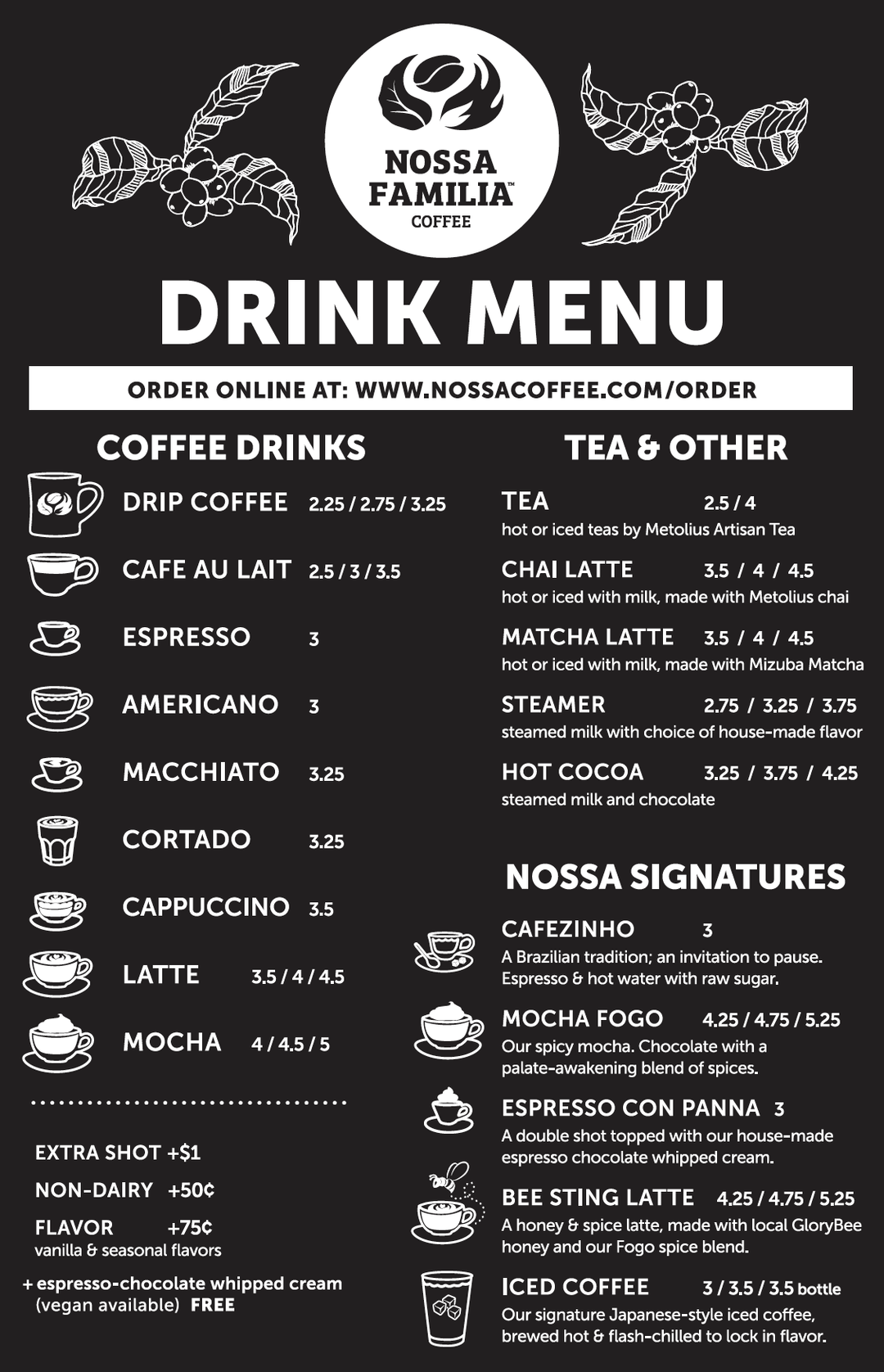 Nossa Specialties
Brazilian Cheese Waffles
Made-to-order, our take on the Brazilian pão de queijo. Hot, cheesy, crispy, and naturally gluten-free.
House-Made Espresso Chocolate Whipped Cream
No description needed - it's all in the title! This stuff is chocolatey, creamy, coffee-ey gold! Made with decaf espresso for no extra buzz. Whipped cream is also available vegan.
Cafezinho
A Brazilian traditional specialty; an invitation to pause over coffee. Espresso & hot water with raw sugar—like a small and sweet Americano.
Mocha Fogo
Our spicy mocha—"Fire Mocha" in Portuguese. Local, artisan chocolate with a palate-awakening blend of spices like cardamom, cinnamon, and cayenne.
Espresso con Panna
A double shot topped with our house-made espresso chocolate whipped cream. The perfect afternoon pick-me-up.
Bee Sting Latte
A honey & spice latte made with GloryBee honey and a warming blend of spices.
Tea & Other Drinks Menu
Teas from Metolius Artisan Tea / Hot or Iced
Chai / Hot or iced
A milk-based drink made with Metolius Chai. Cardamom, fresh ginger, and cracked pepper, velvety sweet with warming notes of cinnamon and cayenne.
Matcha Latte / Hot or iced
Your choice of milk and matcha, a stone-ground green tea, by local Mizuba Matcha
Hot Chocolate / Hot or iced
Steamed milk with local, artisan chocolate sauce. Even our house-made espresso chocolate whipped cream is kid-friendly - made with decaf espresso!
Steamer
Steamed milk with one of our house-made syrups or spice mixes. Ask your barista for available flavors!