Guatemala - Timoteo Minas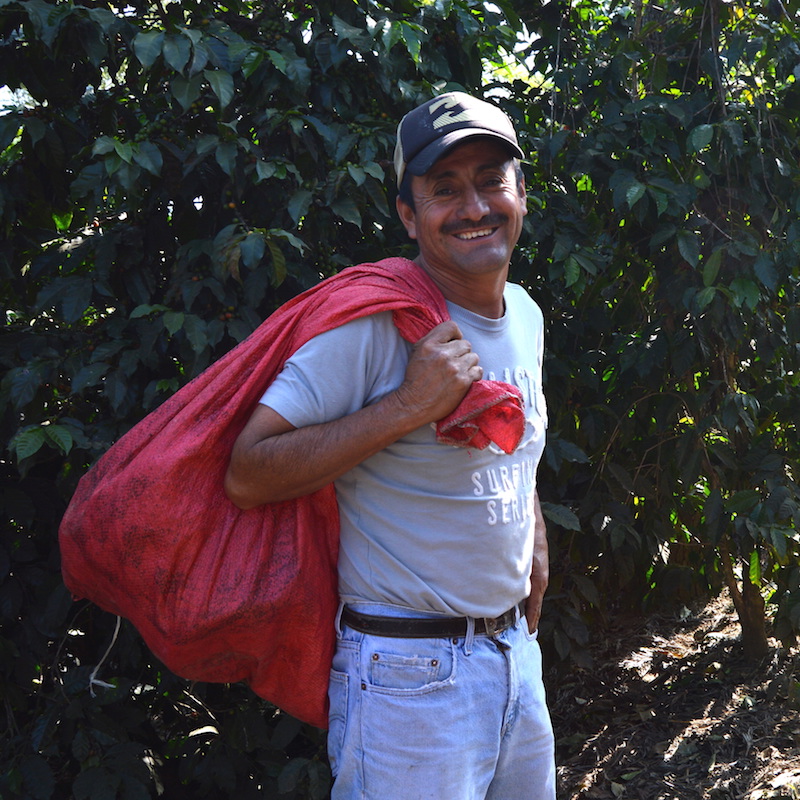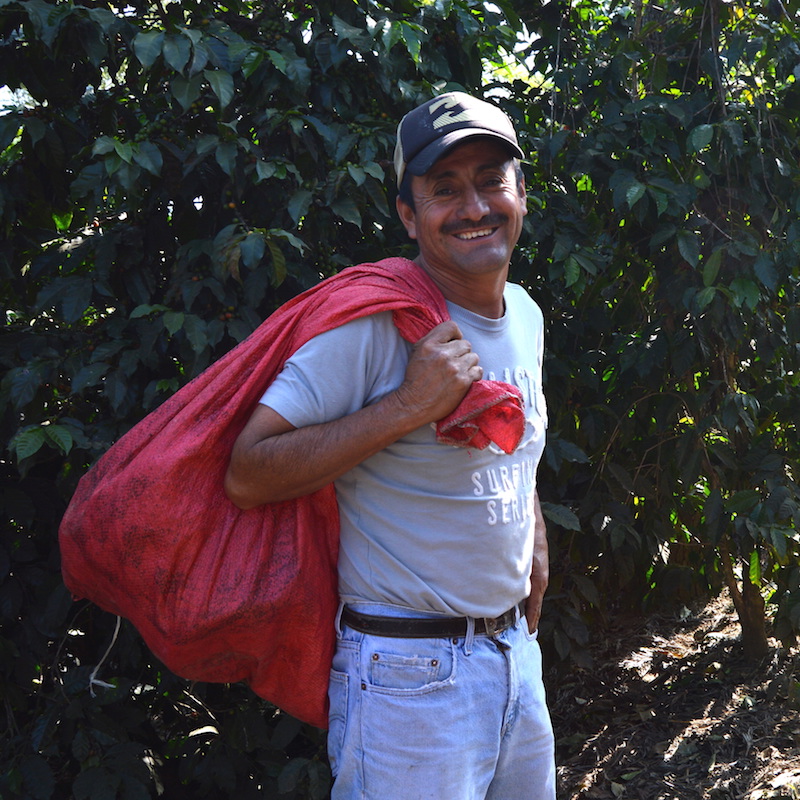 Guatemala - Timoteo Minas
Location: San Miguel Escobar, Ciudad Vieja, near Antigua, Guatemala
Varietal: Bourbon, Catuai, Caturra and Maragogype
Altitude: 1500 - 1800 masl
Processing Method: Washed
Relationship: Friend & Partner
Our Notes: Mixed berry fruit tones, overlaid with notes of malt chocolate and Turkish delight.
Timoteo Minas is a leader of the San Miguel Escobar Cooperative (Café Artesanal San Miguel Entre Volcanes de Antigua), a group of 30 smallholder farmers that produces coffee in the Antigua region of Guatemala, and the sole producer for this coffee. Timo has been growing coffee for the past 28 years. He cultivates his coffee, mostly of the Bourbon varietal, with an intense amount of care on the slopes of Volcán de Agua. This is an active volcano, and the sulfur emitted through its eruptions provides beneficial nutrients for the soil—great for coffee growing. Every action Timo takes on his land is deliberate—from the spacing between his trees to how he processes it. He is always innovating and searching for better production and processing methods, and he's also always willing to share his extensive knowledge and experience with other farmers.
While most of the cooperative members blend their coffees to sell under the San Miguel Escobar Cooperative name, a few years ago we asked Timoteo to separate his lot for us to purchase separately - because it was that good, and we've seen it get better year over year. Following in Timoteo's footsteps, many other farmers in this cooperative have since then been able to separate their higher-quality coffees as microlots in order to sell it for a higher price.
Timo lives with his wife and six children in a concrete home he built with his own hands, gradually adding rooms with the income from each coffee harvest. Thanks to the incremental income, Timo has also been able to further his children's education. He stands out for his commitment to the education and progress of his daughters, spending over a third of his income on their education. In addition to his own six children, he now has six grandchildren. Timo exudes generosity and humility, and has the most infectious smile. He has graciously hosted several groups of Nossa Familia employees and customers since 2015. We consider ourselves lucky to be able to purchase his excellent coffee.
Timo also works for De la Gente, the nonprofit coffee importer for this coffee, which works to provide Guatemalan coffee farmers with the skills and market access they need to run sustainable and profitable businesses. He works as the lead agricultural trainer in their professional development program, administering training, quality control, and production analysis to various cooperatives around Guatemala. He educates coffee farmers about things like combatting roya and how to improve their farming practices – using his success to make others successful too.
Leave a comment or feedback on this product below.